THE
C
H
E
E
R
L
E
A
D
E
R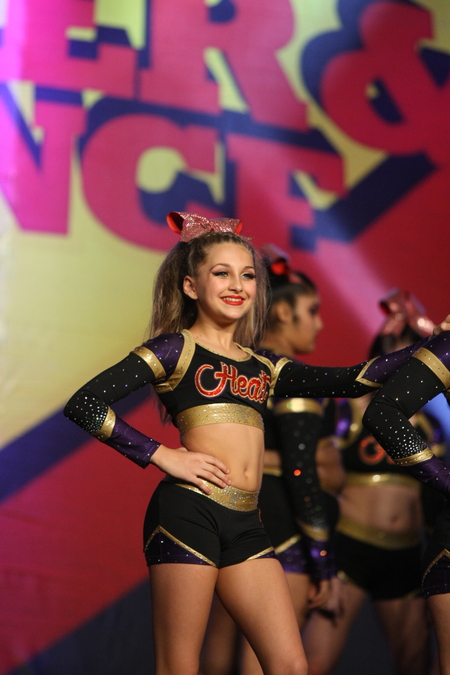 FEATURED CHEERLEADER
Kayli Gossett
Elite Heat All Stars
Buffalo, NY
Position: Flyer for S4.2 and Base for J3
Birthday: 06/10/2003
Grade in School: 7
School Name/Gym Name: Elite Heat Allstars
G.P.A.: 98.0
Hometown: Buffalo, NY
Signature Tumbling Skills (standing and running): Standing: standing tucks, toe handspring tucks. Running: round off, double back handspring, layout.
Signature Basket skills: Double twist, toe touch, or pike arch.
Signature Stunting Skills: Express ups, full ups, low to high, high to low, tic tocs, heel stretch to scorp.
Awards/Recognition: Most improved throughout the season
What makes you a great leader for your team? I love my team and would do anything for them and it shows. I am both a base and a flyer. I base for J3 and fly for S4.2. I try to always stay positive and motivate my teammates and make them feel good about themselves. I try to make the best out of every situation and be a friend for every girl on the team both in the gym and out.
What part of cheerleading do you enjoy the most? There isn't anything I don't love about cheer so it is really hard to pick! I love flying and hearing the crowds screams when we hit. I love the energy the crowd gives us and you can feel it in your heart.
Do you consider cheerleading a sport? Why? Absolutely! Cheer is a sport because it is so physically and mentally challenging. The competitions are intense but so incredibly worth every minute of practice. Throughout all the full outs, band aids, bruises, tears, and laughs I have found my family in my cheer gym.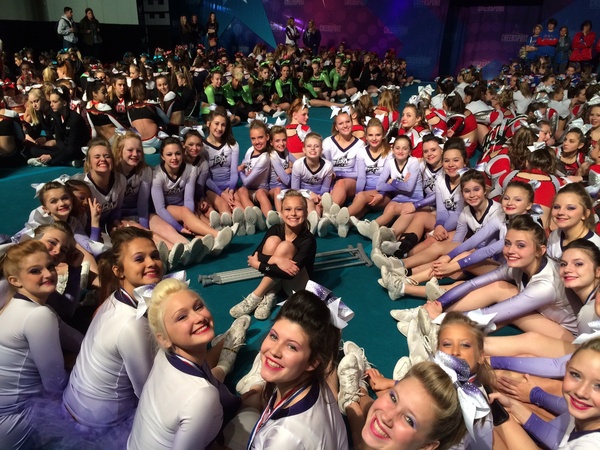 FEATURED GYM/TEAM
Bullitt Athletics
Shepherdsville, KY
By: Owner, John Kirk
My business partner Matt Napier and I were always involved in athletics growing up but it wasn't until my senior year in 2002 and his junior year in 2004 that we each decided to cheer at Bullitt Central High School. Matt and I were immediately sucked into the fun and hard working atmosphere. After cheering in college at WKU together and working at an all star gym there we wanted to bring our passion and energy back to Shepherdsville, KY.
Bullitt Athletics opened June 1st, 2013 and has doubled in size since. It is a 12,000 sq. ft. facility with one 9 panel spring floor, two 9 panel dead floors, 30ft tumble trak, private practice area with a full floor and plenty of other equipment. All of this allows us to give the best training we can while providing safety in the process. BA provides All Star teams, School instruction, tumbling classes, choreography and more. We could have never imagined the great success in our first season with All Stars winning the overall US Finals Championship and this season receiving two bids to the Summit. Along with those accomplishments our school side has been very exciting winning three state championships this season. All those things couldn't have happened without the great group of athletes that we have started out program with and an amazing staff. Matt and I consider ourselves extremely blessed and humble because we get to do what we love every day and have been successful at it. Although we are a small gym we still have big dreams for our athletes and program.
BA has become a second home, a safe environment, and a POSITIVE family the athletes can always depend on for support. Seeing those kids make new friends and develop a bond with their teammates is awesome. That's what it's all about.