THE
C
H
E
E
R
L
E
A
D
E
R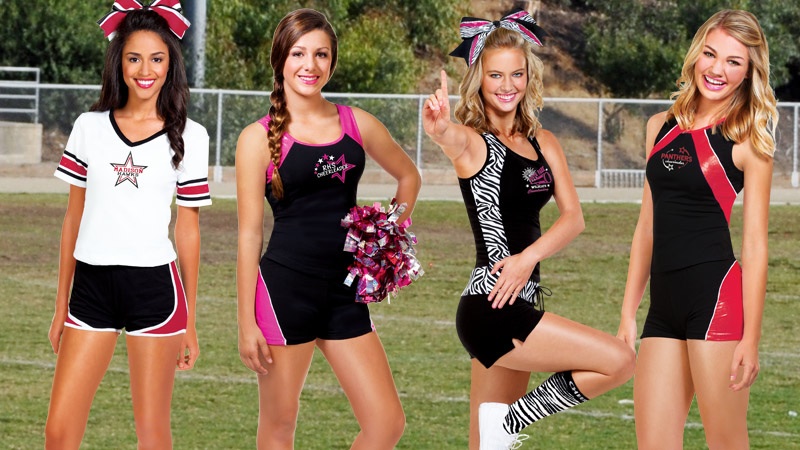 Why Do Cheerleaders go to Summer Camp?
Jessica Rzeszut
By: Chassé
Cheerleading camp is an important tradition for cheer squads. Cheer teams always look forward to camp as its the place they'll learn new skills, perfect their technique, connect with their team and experience some friendly competition with other cheer squads. More than half a million cheerleaders attend camp every summer and that number keeps increasing every year. Today, coaches, athletes, and All Star cheerleaders join together and lead camp lessons to continue the tradition and improve cheerleaders' skills. The notion of improving skills has been the predominant reason for attending camp since the very first camp premiered more than fifty years ago.
Does the name Lawrence Herkimer sound familiar? If you're thinking it sounds like a herkie, you're on the right track. Lawrence Herkimer created the herkie and so much more. In fact, he contributed so much to the world of cheer that he is considered "the grandfather of cheerleading."
Lawrence Herkimer, a former cheerleader at Southern Methodist , believed cheerleaders could learn so much more if they practiced and trained before the start of the school year. In 1948, Lawrence Herkimer created the National Cheerleaders Association (NCA), which hosted the first-ever cheer camp in the summer of 1949 at Sam Houston State in Texas.
At that first "clinic," as it was called, 52 female college cheerleaders attended. In the next few years, entire squads began attending. Over the years, the clinics would greatly grow in size and popularity. By the 1960s, clinics were held across the country and were extended to high school cheerleaders. Since then, the excitement of camp keeps growing.
Often, new cheerleaders wonder how cheer camp differs from regular summer practices. Cheer camp allows a squad to intensively work on new skills, routines, and team building more intensively. Rather than spending a few hours at practice, camp is all day long, usually for several days in a row (and sometimes over a week long!). Cheer camp is also a great opportunity for newbies to learn basic stunts and motions they may not have known during tryouts. You'll have a chance to catch up with the veterans!
Since many are overnight camps, you will share a room with your fellow teammates, allowing you a much better bonding opportunity than you'd normally have at practice. By the end of camp, it'll seem like you've known your teammates for years! Some camps include several teams, providing you an opportunity to meet cheerleaders and make friends outside of your squad, as well. This is always fun, as you may meet those cheerleaders again later on in the year at a sports game or competition! Remember, cheerleading is a community. Just because someone is on a different team doesn't make them your enemy. You can be friends with rivals (that's why it's called a friendly rivalry!).

Jessica Rzeszut

Back to Blogs